ARCHIVE ISSUE
PC Tech Tips - Vol. 3.1
HIGHLIGHTS:
Home Inventory

The February, 1996 issue of Kiplinger's Retirement Report featured an article, "Why You Need A Home Inventory." They cited the following reasons:

Aids in filing insurance claims after a disaster.
Determine whether you need addiitional insurance coverage for valuables.
Direct family or spouse to the location of important documents.

The article was directed toward retired people. However, anyone who has valuables, is married, has children or owns a business needs an inventory.

Natural disasters and accidents happen. The more recent ones that come to mind are the earthquakes, fires and floods in California, hurricanes in Florida and Hawaii. We have heard so many stories about the victims who, to this day, are not able to settle their insurance claims!

The Kiplinger's article mentioned a computer program called AssetCommander. This program allows you to describe each item, track its value or cost and even store a picture of the item on the computer.

The program can be purchased as a retail item or in bulk quantities as a promotional item. If you use it as a promotional item or gift, the company will personalize each copy with your company's logo on the opening screen.

Insurance agents, attorneys, real estate brokers, bankers, professional organizers, architects, contractors, auto dealers, antique and jewelry appraisers, just about anyone can provide a useful, worthwhile giveaway item to help clients protect their assets for a mere $2!

Call us for more information.
Preventive Maintenance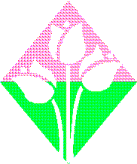 When was the last time you had a checkup? We're always being told about prevention being the best cure. The same applies to our computers. That's why PC Tech Associates always stresses that our clients have a backup routine.

Backing up is just the beginning of a preventive maintenance program. Periodically, the harddrive should be checked and optimized, the system should be cleaned out (air blow), a check for viruses should be performed and unwanted and unnecessary files should be weeded out. Spring is here! In addition to cleaning out your closets, clean out one of your most valued tools, your computer.

In less than two hours, our technicians can give your computer a full check up. Call us for an appointment. At the same time, mention the ailments about the computer that bug you the most. We may be able to cure them, too!
Recycled Toner Cartridges

Earth Day is coming up in April. At PC Tech Associates, we want our customers to know they can be environmentally conscious all year around. Consider this:

There are four pounds of plastic and metal in a laser toner cartridge.
Most of these parts are suitable for reuse, especially the casing and gears.
The parts that wear out are the drum and wiper blades. The toner, of course, is used up.

Remanufacturing vs. Recharging - Remanufacturing a cartridge means that the drum and wiper blades are replaced in addition to filling toner. Recharging is simply refilling the toner.

In the past, warnings were issued about using recycled cartridges because people were buying recharged cartridges. Now, supplies for remanufactured cartridges are more readily available and remanufacturing has become an industry by itself. Even Hewlett-Packard uses recycled parts in their "new" cartridges as indicated on the box!

Recycling your cartridges helps save the environment but it can mean a 20% cost savings, too. Start today, call 310/390-3370 to begin a recycling program. We will send you a cartridge (or a supply). When you replace your cartridge, simply place the old cartridge in the box from the new one. If you are located on the Westside, we will deliver a new supply and pick up the used cartridges. For all other areas, we provide a shipping label from UPS.

Cartridges are available for all Hewlett-Packard laser printers and most NEC, Okidata, Panasonic, Epson and Texas Instruments lasers.

Request this complete newsletter issue via mail.
Subscribe to our newsletter.